Cycling
Over sixty percent of the visitors are a regular visitor on Vlieland. For these nature lovers, the island is the 'Pearl of the Wadden Sea'. It only has one village: Oost-Vlieland. A protected townscape with no less than 39 monuments. Only residents and people with an exemption are allowed to drive on Vlieland. The island has over 26 km of cycle tracks. The former beach plains are only accessible through excursions, because of the delicate birds and plants. The stroll path, that embraces the whole area, is freely accessible. Everything can be seen from this path. A few yards away, you see the avocets with their up-turned beak. Spoonbills, oystercatchers and brown duck-hawk.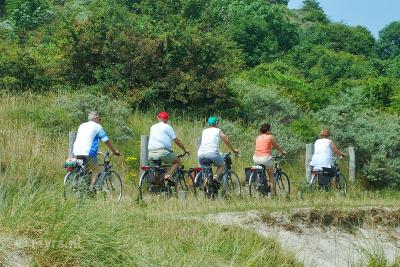 Many bicycle paths and coastal roads
Vlieland is for the most holiday guests sun, sea and beach. But there is a lot more have to offer, a lot more, many pleasant kilometres more.
The many cycle-tracks and the rural roads offer you a varied view that is uncommon in the Netherlands. The coastal-tracks through the dunes, the peaceful country roads through the countryside, the characteristic peaceful villages and the long extensive cycle-tracks. A safe and ideal environment to enjoy, by yourself or with the whole family. In short; There is a lot to discover in and around by bicycle.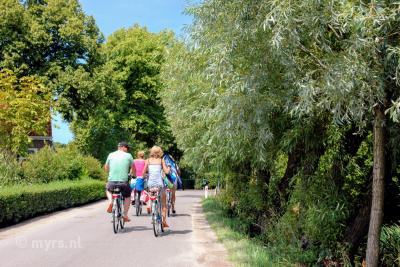 Bike Rental
Do you want to make a cycling-tour during your holiday or do you want to have a bicycle at your holiday residence? Than you can go to many places for a good rental bike. For bike rentals on Vlieland, we recommend the following companies: