Fortuna Vlieland - Guided tour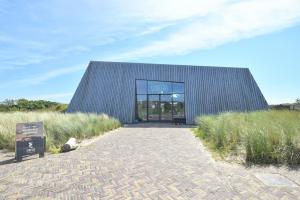 Fortuna Vlieland maakt ambachtelijk bier en bruisend water. Met een expositie- en proefruimte, een filmzaal en een kapel met icoon. Ook voor bier-onthouders en kinderen is er veel te beleven.
Tijdens een rondleiding in Fortuna Vlieland maak je kennis met de brouwer. Hij legt uit waarom Vlieland zo uniek is als plek om bier te brouwen. Je krijgt informatie over het brouwproces en over de geheime recepten van onze Fortuna Vlieland-bieren. Een bezoek aan de filmzaal en de expositie op de verdieping maken deel uit van de rondleiding. We sluiten af met een proeverij en uitzicht over duin en zee.
Rondleiding is mogelijk voor volwassenen en kinderen vanaf 12 jaar.
Furthermore Fortuna Vlieland is near the following sights: Port of call Vlieland (±400 m), Tromps Huys (±1,7 km), Oude Raadhuis (±1,9 km), Visitor Center De Noordwester (±1,9 km) & Nicolaaskerk (±1,9 km).
For information:
Fortweg 10, Vlieland
web.
Website