Visitor Center De Noordwester - Museum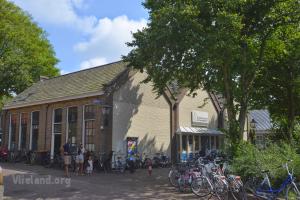 In De Noordwester you can find information about Vlieland and its residents, on a tour or inside the Information Center 'De Noordwester'. The information center is located between the Kerkplein and the Dorpstraat, across from the library.
Furthermore Visitor Center De Noordwester is near the following sights: Oude Raadhuis (±20 m), Nicolaaskerk (±70 m), Tromps Huys (±150 m), Lighthouse Vuurduin Vlieland (±500 m) & Port of call Vlieland (±1,7 km).
For information:
Bezoekerscentrum de Noordwester
Dorpsstraat 150, Vlieland
web.
Website